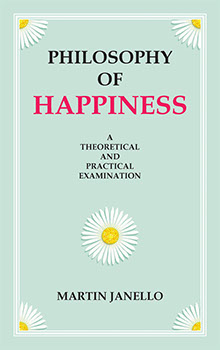 This is an audio version of the Philosophy of Happiness book written by Martin Janello.
Readers have requested an audio version for a number of reasons, all to prepare and assist their studies of topics in my book or to serve as a refresher of previous readings. A PDF version of the Table of Contents below, an Index, as well as written versions of the Introduction and first five Chapters can be viewed and downloaded per the Materials section.
Beyond this website, the Philosophy of Happiness YouTube Channel contains the entirety of the audio book in a playlist. It is also divided into 47 episodes (Introduction, 45 Chapters, Conclusion and Epilogue). These videos are subtitled for viewers to read along.
You may listen to this audio book for your personal, non-commercial use, but please be aware that downloading, transcribing, and copying are prohibited. Access to and use of the audio book or any of its files are subject to the Terms of Use, and by accessing any of them you confirm you have read and agree to the Terms of Use.
Click in the Table of Contents below to reach the corresponding set of audio files.